View all posts
2019 Is Your Year To Get Out of Debt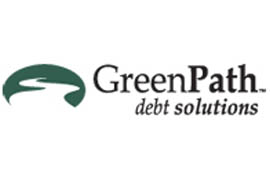 If credit card payments make up a big portion of your expenses, paying off debt might be one of the first ways you can save money. Here are some tips.
Create A Plan
A key difference in those that succeed is creating a plan. Wanting it is good. Knowing how you will get it, is even better! Figure out how much money you have to work with–(how much you make) and deciding how to spend it–A spending plan (aka a Budget) gives every dollar you earn a job.
Which Card to Pay off First
The way to save the most is to pay off your debt; usually this means paying extra on your highest-interest credit card debt first. (TIP) If you know you need the motivation of seeing an entire card get paid off sooner, you might choose the snowball method-paying off your smallest balance first, moving on to next smallest, and so on. You can pay off your debt on your own with a solid plan; or you may consider a Debt Management Plan, which is designed to pay off debt faster and save money through reduced interest rates and a structured repayment plan.
Free Financial Counseling
As a Member of Safe Harbor Credit Union, you can take advantage of Green Path, a financial education and counseling program. To use this service, visit them on the web at greenpathref.com.