Class of 2020 Yard Sign!
Show your support
Safe Harbor Credit Union has partnered with Safety Decals to show our support for our local High School Seniors of 2020! These students have worked so hard and COVID-19 is impacting the way they finish their senior years. Let's show our support for them! Order by April 30th.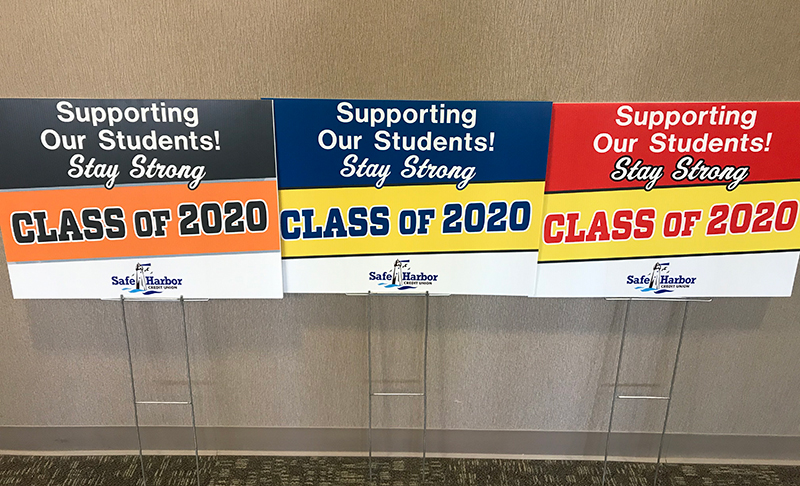 Please fill out your information below to order your free sign!