View all posts
Safe Harbor Donates to the Food Bank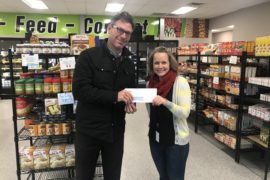 Safe Harbor's employees and members had a food drive in our lobby to donate food to our local food bank at the Lakeshore Resource Center!
We also raised over $1,000 to be donated to the Food Bank during the month of December!
We have some of the most gracious members and employees. They are truly making a difference in our great community!